No new episode yet, I'm still settling in to my new apartment and my new job, but here are some updates.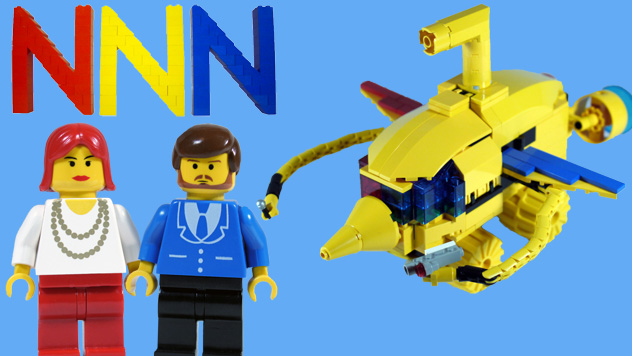 Back in July, the NNN Youtube account passed 5,000 subscribers (it is now over 6,000!) and I celebrated by launching an official NNN project on LEGO Cuusoo: the NNN Newsmobile. Please go to the Cuusoo site and click "Support." Once the Newsmobile gets 10,000 people supporting it, LEGO will consider making it into an actual LEGO set! As I mentioned in the 5,000 subscriber video, the fact that NNN has 5,000 subscribers means that if every NNN fan supports the project and gets one friend or family member to support it, we'll hit 10,000 easily. So please support and share!
To keep my fans occupied while I was buys packing up and moving this summer, I held an animation contest that got 40 great entries. The direction was to make an animation about a made-up sport. Here's the grand prize winner, "Block Ball" by MRlegobuilder987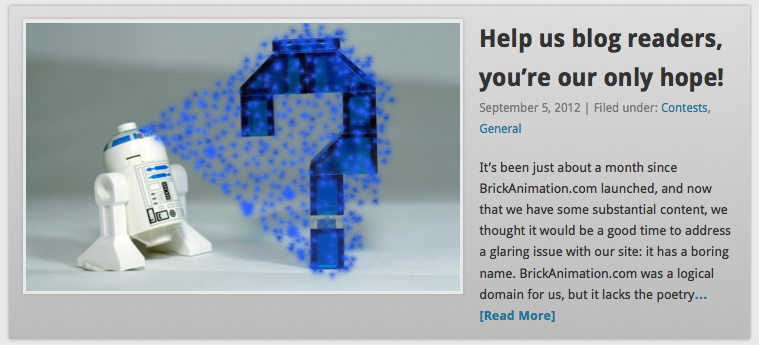 If you're interested in watching some of the best animations made with LEGO bricks and learning more about how "brick animations" are made you should definitely check out the new blog David Pagano and I started in August, tentatively called BrickAnimation.com. We highlight great brick animation and give a behind-the-scenes perspective on the hobby. We're currently running a contest to rename the site, so make sure to check that out and get your entry in by October 24th.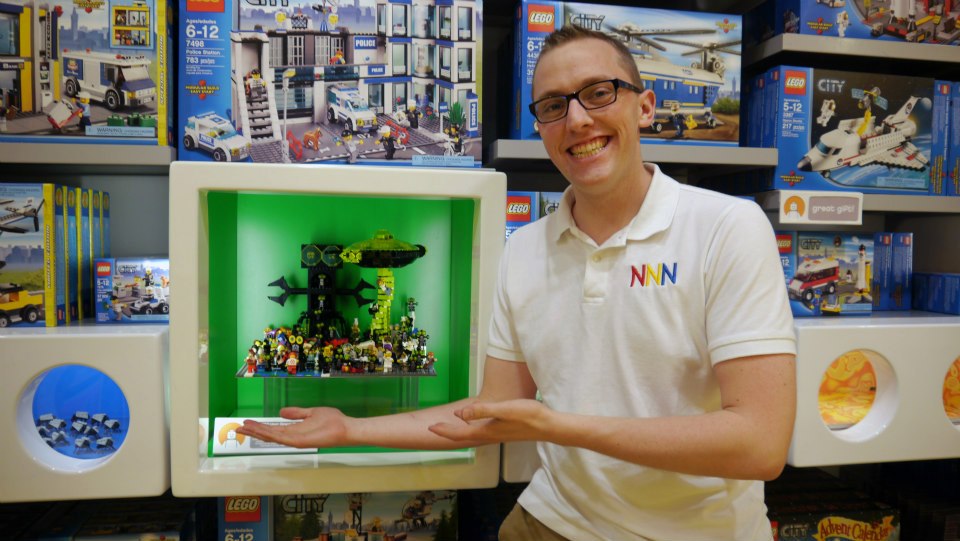 Throughout the month of October I have a diorama on display at my local LEGO store. Check out more pictures of "The Pinchbot Invasion" diorama on the NNN Facebook page.