Hello again loyal viewers! I have lots of news to share and I'm going to try and get through all of it quickly so I can get back to working on the next NNN episode. About two months ago I moved into a new apartment, and consequently I now have an entire room to use as my LEGO studio.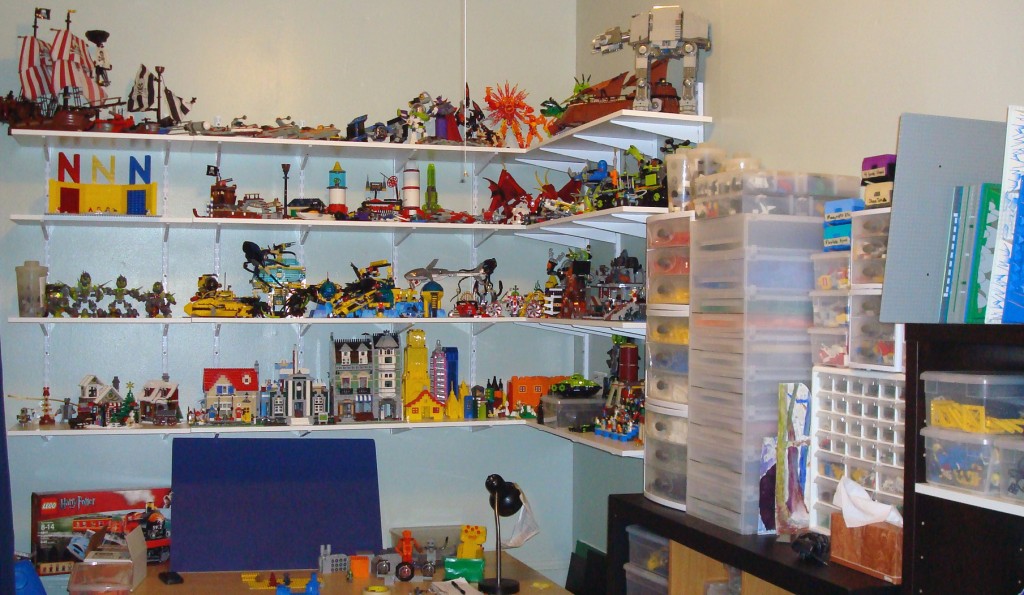 Here's what my animating desk currently looks like. You can see some of the creations for the next episode and some of my animating supplies. It's great to have so much space to keep works in progress and not have to worry about clearing them away so I can make dinner (in my previous apartment my animating space was also my kitchen counter).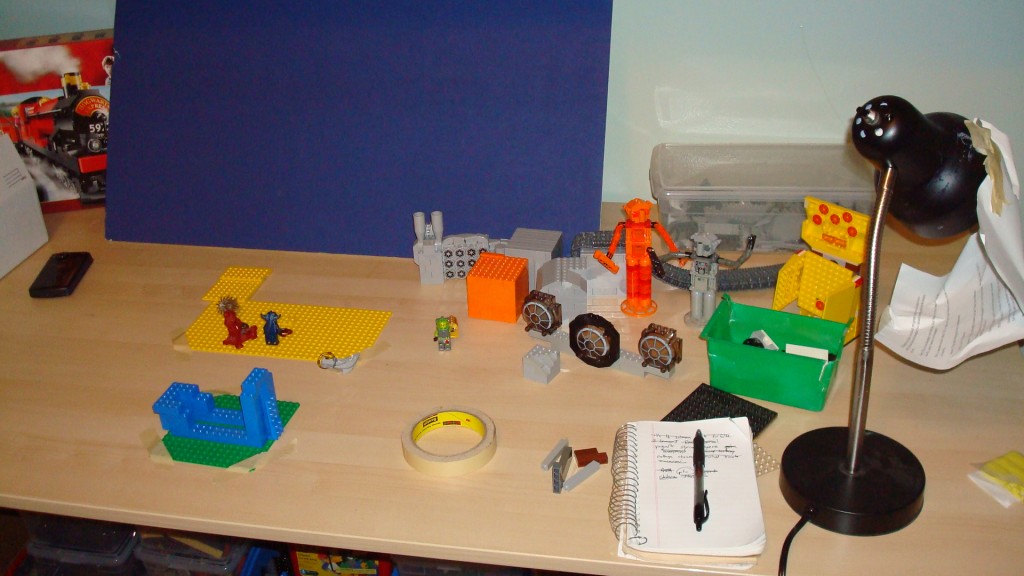 About a month ago I attended BrickCon for the first time. It had a different vibe from BrickWorld, but it was still fantastic. I entered a few animations in the film festival and won "Best Animation"! My display here was not as large as BrickWorld since I was limited by what I could fit in a suitcase, but it was still a success. On Friday I set up my camera and lights and animated the last few scenes of The Pinchbot Invasion while other attendees watched and asked questions. It was great to be able show people a little glimpse of my process.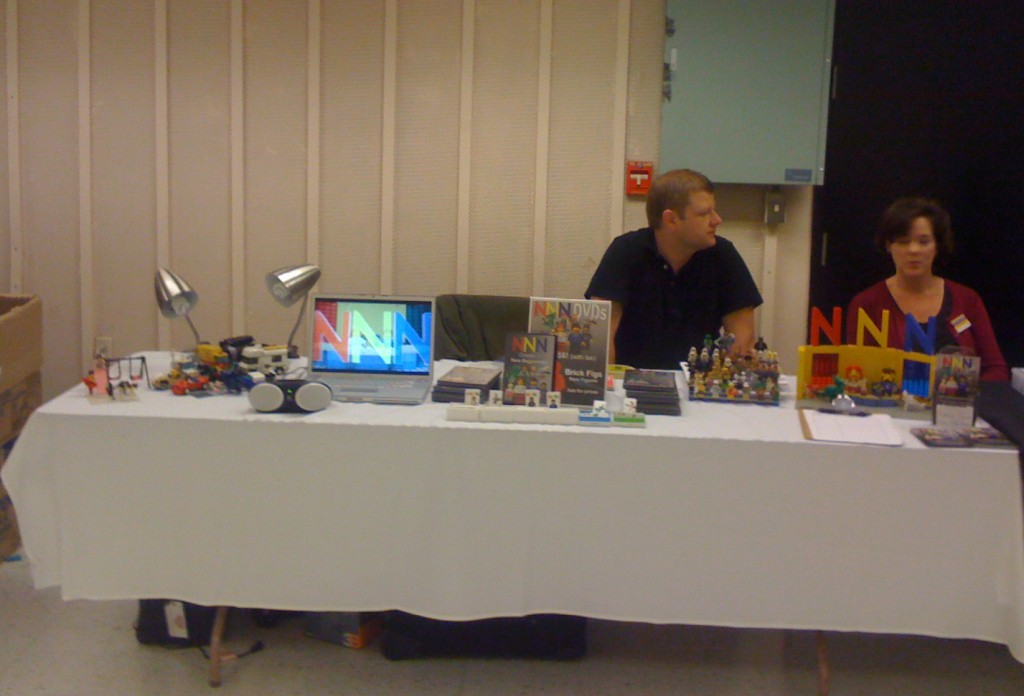 We sold another 50-some DVDs which felt really good. I also brought along some of my extra minifigs and sold those off to help defray some of the costs of traveling to Seattle. It was so successful that I now have a whole BrickLink store devoted to selling off extra pieces from my collection (mostly minifigs and accessories). Check it out and remember that all proceeds go to supporting production of NNN.
Which brings me to some not so great news. Unfortunately, my main animation camera was stolen a couple weeks ago. I am getting a temporary replacement webcam and looking into which camera I am going to purchase as a permanent replacement. I will be doing tests with the webcam in the next few days. If it is good enough, I will use it for animating the next episode so that can actually be finished in November. I will keep you up to date.
I will be exhibiting at LEGO KidsFest Chicago this weekend and if all goes according to plan I will be animating parts of the next episode so people can again come and see me at work. If you're in the area stop by and say hello!
Until next time, keep building!