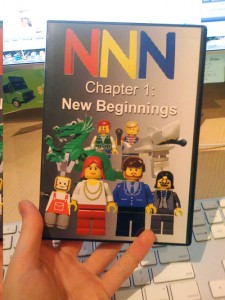 The wait is over! You can now purchase Chapter 1: New Beginnings on DVD. Click here to go to order a copy for $12 (+S&H).
The printing is really great, I just got my proof copy and absolutely love it. These pictures were taken on my iphone so they doesn't really do it justice, but the packaging is really fantastic. I tested the DVD on several DVD players and computers and didn't encounter any problems. It's set for all regions so you should be able to watch it anywhere in the world.
If you aren't sure whether you want to purchase this DVD, let me remind you of all the great content it includes: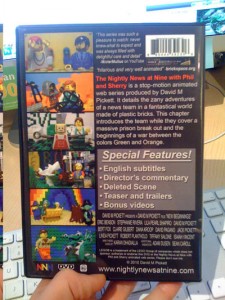 Chapter 1: New Beginnings
+Director's Commentary
+English subtitles
Deleted Scene
Chapter 2 Trailer
Original NNN Teaser
Choose Your Own Storyline: The Fight for Paradise Hills
Stuck in the Mud
And even though you can view all of this content for free online (except for the commentary and subtitles) buying the DVD will let you watch everything on the big screen in the comfort of your living room. And you can feel good about yourself for helping to support an independent production. What are you waiting for? Go order your copy now! Tell your friends!