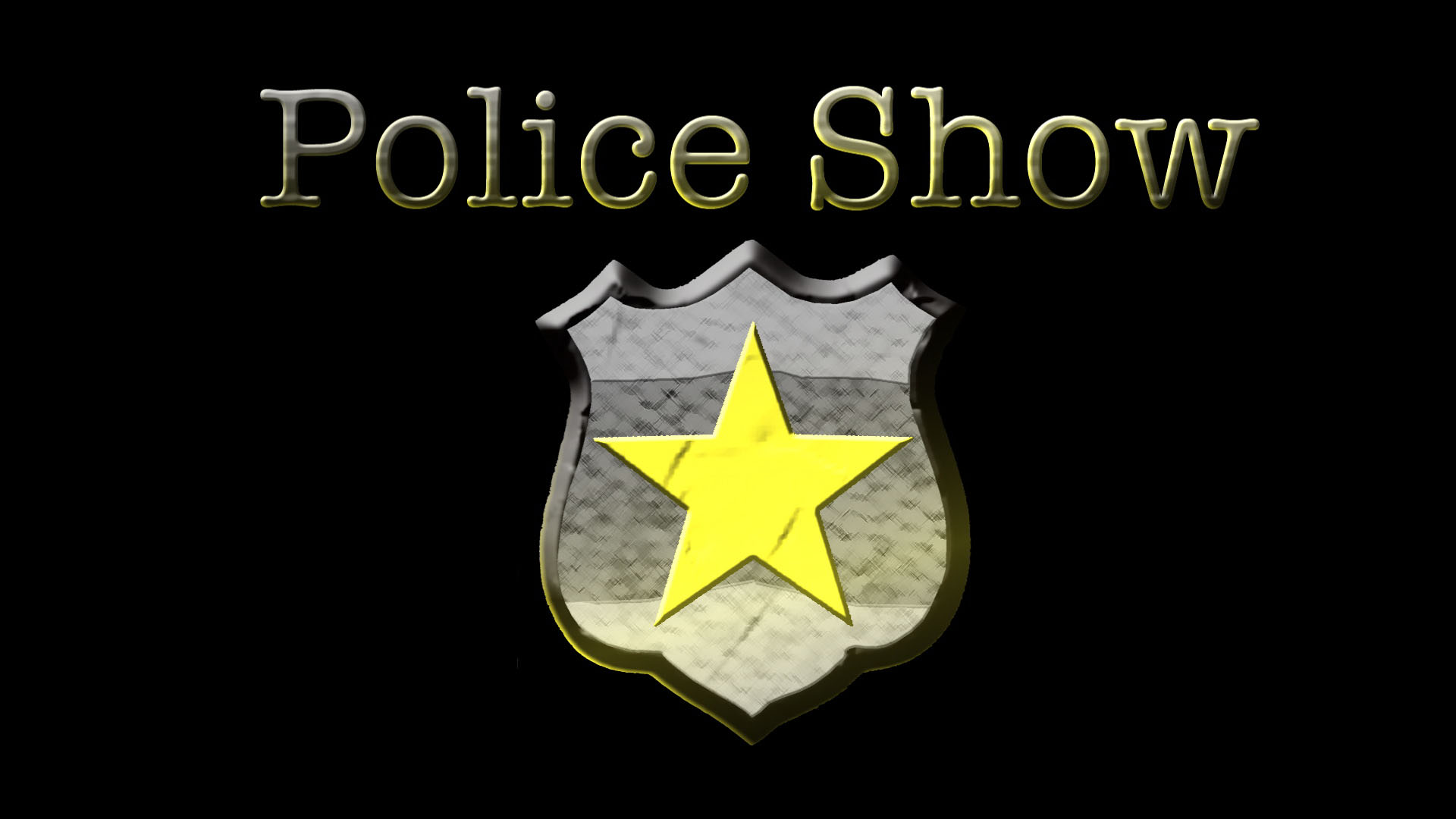 As seen in the latest NNN episode, "Police Show Commercial," Police Show is a fictional Figurian TV show that's all about police. In the commercial, we only see a small glimpse of what happens on Police Show. I want you to help fix that. That's why my next animation contest is for you to create an episode of Police Show. In order to help you create an animation that looks and sounds like "Police Show Commercial,"  I am providing you with some of the assets I used in that animation. For instance, you can download the full size image of the Police Show logo seen above. Below, you can download the animated version of the intro title and various sound files from "Police Show Commercial." When I wrote the script, I purposefully made the voiceover describing the plot as vague as possible so it could be used for any potential episode of Police Show in which Chuck Malarkey has to team up with a new partner (which I assume he does on a weekly basis).
If you're interested in learning more about my vision for Police Show, you may want to check out some of my recent How To Build videos, specifically this one where I talk about the different police officers. But you are free to interpret Police Show however you wish, you don't need to use any of my characters or any of the files I've provided here, they are just there to help inspire you. You may also want to look at some of the videos that have won my previous animation contests to get a sense of what I like: A Spark of Life and Block Ball are two great examples of good animation, creative storytelling, and humor.
Official Rules
Create a stop-motion animation using LEGO bricks that is longer than 45 seconds and shorter than 6 minutes
The animation should be about police
It should be enjoyable by all ages: No graphic violence or language
No realistic guns: Stun guns, gravity guns, and similar imaginary weapons are acceptable
You may use any of the Police Show assets provided above, but you aren't required to
Entries will be judged on the quality of the animation, creativity, and humor
To enter, upload your film to YouTube and send a link to admin@nightlynewsatnine.com
The deadline for entry is June 9, 2013
Winners will be announced here on or before June 30, 2013
The grand prize winner will receive one $50 LEGO Gift Card
Each of up to 5 runners-ups will receive one $10 LEGO Gift Card
Winners and other honorable mentions will be featured on the Nightly News at Nine YouTube channel
Questions? Ask them in the comments below!